Guided Duck Hunts in Tennessee
Waterfowl Unlimited chosen as one of the TOP 3 waterfowl hunting destinations in the country.
Discover the best duck hunting with your Waterfowl Unlimited Guide Service!
Ready for some feathers
in ya' Face?
Waterfowl Unlimited 
specializes in Guided Reelfoot Lake Duck Hunting.  Come experience some of the BEST World Class Duck hunting in the world!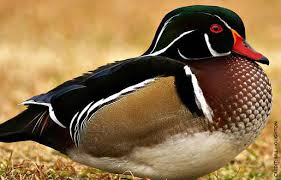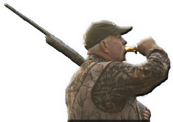 Meet Mike Newsom
Our Founder & Your Best Reelfoot Lake Duck Hunting Guide
Mike Newsom is one of the young guns of waterfowling – energetic, knowledgeable, and savvy in outsmarting his prey. He is skilled in calling and shooting, a master in the art of duck lore, cooking and a gifted outdoorsman. A day in the blind with Mike is a truly memorable experience.
— Mike McLemore 3 Time World Duck Calling Champion and Champion of Champions
Reelfoot Lake Duck Hunting
Waterfowl Unlimited specializes in Guided Reelfoot Lake Duck Hunting. Our duck hunting on Reelfoot Lake began in the days of market hunting in the Great Depression by our owner's great-grandfather, a 2nd generation Reelfoot Lake duck guide. This means that Reelfoot Lake duck hunts have been our specialty for over 150 years! 
Come visit us and experience some of the best, world-class public duck hunting in Tennessee and wider! 
Want to know why this will be your best duck hunting experience? Well, one of the reasons is that here you'll find hundreds of thousands of ducks to hunt! You just won't be able to miss them! 
Waterfowl Unlimited is centrally and conveniently located near the Reelfoot National Wildlife Refuge. The Reelfoot Lake National Wildlife Refuge was established in 1941 to manage the northern third of Reelfoot Lake as a refuge for migratory birds. Additional lands acquired in Southwestern Kentucky expanded the refuge to its current 10,428 acres. 
What all of this means is that it is not uncommon for the Reelfoot Lake refuge systems to winter hundreds of thousands of migrating ducks and geese during the duck hunting season! So why not take advantage and get your hunting on here with us today?
Make your next West Tennessee duck hunting trip one to remember by calling us at Waterfowl Unlimited Guide Services today and coming out to the beautiful Reelfoot Lake.
Reelfoot Lake Duck Hunting Guides
Waterfowl Unlimited is proud to offer some of the finest Reelfoot Lake duck hunting guide trips along the Mississippi Flyway. And one of the best duck hunting guides Tennessee has seen is our very own Mike Newson, our founder and the man in charge. Together with his awesome crew, he will take you on one of the best, one-of-a-kind guided Reelfoot Lake duck hunting guides on the historic Reelfoot Lake in West Tennessee. With Mike and our Waterfowl Unlimited crew, it will, without a doubt, be an experience to remember. 
You will have at your disposal roomy and heated private blinds and our aptly experienced Tennessee duck hunting guides, promising you nothing short of the best and plenty of ducks to hunt from.
Our Reelfoot Lake duck guides and hunting services will provide you with everything you need for a memorable and successful hunt. From Southern breakfasts and lunch meals prepared hot in the blind to our quality personnel, our full service is at your disposal!
What Is the Best State for Duck Hunting?
The best state for duck hunting is Tennessee, you guessed it! But why? For a number of reasons. First off, it is exactly in Tennessee that ducks like to spend their winter, and it is not uncommon to find hundreds of thousands of ducks flying around Tennessee all throughout this season. Moreover, it is precisely in these parts of West Tennessee, where we've put down our roots, that you'll come across the greatest number of ducks for hunting.
With Tennessee as the best state for duck hunting and your best Tennessee duck hunting guides at Waterfowl Unlimited, what more could you ask for? You'll be seeing duck feathers all around you in no time. Give us a call today!
Reelfoot Lake is a beautiful lake rich with wildlife, located in the state of Tennessee. The lake spreads over two counties in the northwestern part of the state, Lake County and Obion County. The area where the lake is located was established as a State Park, as well as a National Wildlife Refuge area, and the lake itself a natural landmark. 
It is a very popular lake for boating, fishing, wildlife viewing, and of course, the best duck hunting in the state of Tennessee!