Essential Off-Season Projects for Waterfowlers
The summer months, with their relentless heat and blazing sun, make it seem like the next duck hunting season is so far away. Snow geese aren't meant to be hunted while the weather is hot. The period in-between seasons might feel like a waste of time, but it doesn't have to be. When waterfowl hunting is a part of your life, there are plenty of things to do while you're not actively hunting. 
Before you know it, days will get less humid and colder. Autumn will be on its way. But what to do with your time before the new season kicks off? 
You could keep busy with some useful off-season projects that will not only prepare you for the next season but also entertain you and help you learn something new.  
Let's check out some essential off-season projects for waterfowlers!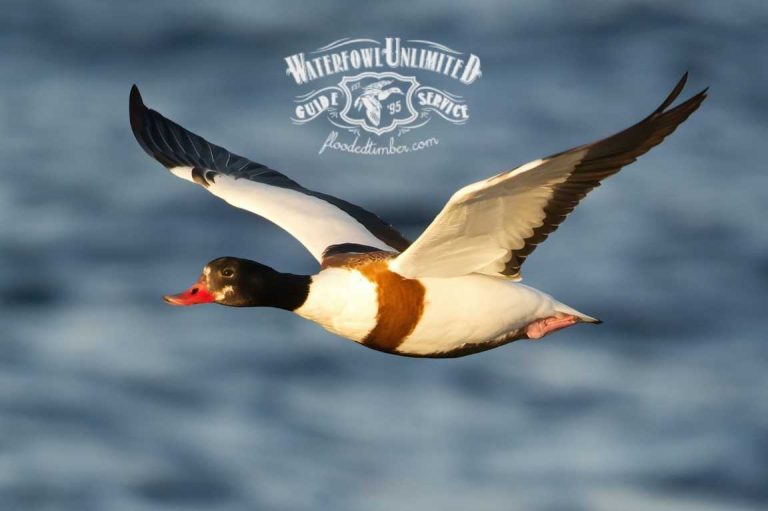 Get Back to Your Retriever
Your trusty yellow retriever will not be running with you through the waterfowl marsh during summertime – he's probably lying around the house trying to cool off. Well, those dogs like to stay busy, so while you're not going hunting together, you could brush up on your training.
Practice those tried and tested drills with your retriever, and learn new ones. Consider joining a local retriever club and taking part in active training. Even half an hour a day of drill lessons will be enough.
Your retriever will be grateful for spending time together, and when the new season starts, you'll be grateful that your companion has improved his retrieving skills.
Improve Your Aim
There are always ways to improve your aim. During the summer months, while you're not actively hunting every day, you could take some time and perfect your shooting. Find a clay target range near you and visit it regularly. It will help you level up your shooting capabilities and keep you in the hunting state of mind.
Make Your Own Decoys (Or Buy New Ones)
Is it time to touch up your rig? Definitely. Check the state it's in, making sure that it's not sinking. Inspect your anchor lines to see if there are any frayed lines or dry rot. If you see anything beyond repair, order new parts. Place those orders early, much before the new season is on its way because big catalog companies might sell out their stock while you're still trying to pick what new items you really need.
Carving your own decoys is more than a cheaper alternative to buying, it can be a great pastime and a new skill well worth learning. Tupelo, basswood, and white pine are ideal materials. What you definitely need are the right tools. Equip yourself with a drawknife, band saw, several carving knives, wood rasp and file, and a couple of types of sand wood. When it comes to decoy patterns, you can try making your own, or you can purchase premade patterns.
Clean Your Shotgun
Obviously, cleaning your shotgun is something that has to be done regularly. While you're in the middle of the duck hunting season, gun maintenance and cleaning are kept at the bare essentials. You'll most likely just wipe down and swab your barrel after each hunt, but that's not enough to remove all the gunpowder residue and dirt that accumulates on your journey through wet and muddy terrains during those colder months.
A detailed cleaning is in order. Take it apart and clean each part thoroughly with the right equipment and solvents. Refer to your gun owner's manual and follow it each step of the way. Of course, you don't have to clean it yourself, especially if you are concerned about safety issues. Take your gun to a professional gunsmith for detailed maintenance and cleaning.
Find the Perfect Hunting Spot
You might already have a perfect spot from last season, but will it remain that way until autumn? Unless you're hunting on your own land, chances are you are working with a landowner. The best way to keep your relationship respectful and friendly is to show gratitude.
Keep in touch and offer to do some work on the land, and clean up areas that need extra attention. Stay informed about land management issues, as well as charges, so you don't run into any unexpected costs once the new season begins.
Practice Photography
When you spend a lot of time in nature, you'll find yourself enjoying precious moments of wonder when the beauty of the wildlife that's surrounding you leaves you in awe. But, when you're in the middle of hunting, you're not going to pull out your camera and take photos – you're in search of ducks. So, the off-season is the ideal time to practice wildlife photography.
This is something you can do as a hobby, and it can add an extra level of experience to your waterfowl hunting lifestyle. Instead of shooting guns, shoot photos – for a while, at least. Spring migration of ducks is a unique sight to see. Ducks will be in plumage, showing off their colors in full effect. These are all amazing themes for photos.
If you're feeling particularly creative, this is also a great time to practice shooting videos.
Learn a (New) Waterfowl Recipe
Experienced hunters have their favorite duck and geese recipes, but trying something new could spice things up. After a successful season, your freezer is stocked with waterfowl, and while you can cook up your favorite dishes time and time again, why not surprise yourself and your loved ones with a new recipe?
There are endless recipes to choose from. A simple online search could inspire you and give you plenty of ideas. Talk to your hunter friends, too. They could have a couple of favorite recipes that are completely different from what you're used to cooking.
See You Next Season!
These were just some of the things you could be doing before the next waterfowl hunting season begins. Staying active and open to learning new skills is probably the best way to spend your days during summertime. Of course, there are other activities that can keep you in the right mindset for hunting, and make sure to unwind and relax as well.
When the new duck hunting season starts in Tennessee, we hope to see you there!