Top Attractions in Tennessee: Where Music Meets Nature's Majesty
Ah, Tennessee! A state steeped in rich history, musical heritage, and natural wonders, offering a tapestry of experiences that cater to every traveler's desires. If you've ever found yourself tapping your feet to the rhythm of a country tune or daydreaming of rolling hills, chances are, you've felt the allure of the Volunteer State's beautiful nature in Tennessee. But what makes Tennessee a must-visit? Let's embark on a journey and discover some of the top attractions that beckon travelers from around the globe.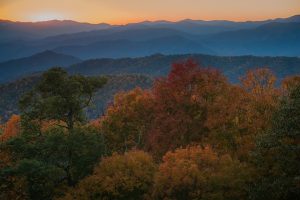 Unmissable Stops in Tennessee
Graceland: For Elvis enthusiasts! Elvis Presley's Graceland in Memphis is famous. With its vintage décor and mementos of the great singer, this estate is a step back in time. Background music: "Can't Help Falling In Love"
The Great Smoky Mountains National Park: A mystery. What's vast, green, and teeming with diverse wildlife? The Great Smoky Mountains, of course! Whether you're keen on hiking, camping, or breathing fresh mountain air, this national park offers a slice of nature's best.
Nashville's Music Row: Known as the heart of the country music industry, Music Row in Nashville is a musical boulevard lined with record labels, radio stations, and historic studios. Dive into the essence of country music, and who knows, you might even bump into a budding musician penning their next hit!
Dollywood: Inspired by Dolly Parton, Dollywood is more than a theme park in the Smoky Mountains. The Southern lifestyle is celebrated through exhilarating rides, musical performances, and traditional crafts.
Ruby Falls: Ever imagined what's beneath the mountains? At Ruby Falls in Chattanooga, you'll discover a surreal underground waterfall. As you meander through the cave's intricate pathways, the ethereal glow of the falls will leave you spellbound.
The Parthenon in Centennial Park: Now, you might wonder, "Aren't we talking about Tennessee and not Greece?" But Nashville houses a full-scale replica of the Parthenon, paying homage to its nickname, "The Athens of the South." Inside, you'll find an art museum and a towering statue of Athena, making it a fusion of history and culture.
Conclusion
Tennessee, with its blend of musical notes, historic landmarks, and natural vistas, is a state that sings a song of diversity. Each attraction tells a story, from the soulful strains of blues to the untouched beauty of its landscapes. So, the next time you plan a trip, let Tennessee be your muse.
Are you feeling the Tennessee rhythm in your soul? Lace up those boots, grab your guitar, and let's hit the road!
This article was written by Reelfoot Lake Duck Hunting Guide
View Best Duck & Goose Hunting Guides Tennessee in a full screen map
View Top Duck & Goose Hunting Guides near Tennessee in a full screen map
Reelfoot Lake Duck Hunting Guide
100 Blue Basin Rd, Tiptonville, TN 38079
(731) 588 4531